At the end of the day, there is nothing better than a Les Mis workshop with Nicholas Corre!
We all had a fabulous morning learning songs and staging from the most amazing musical. I got goosebumps watching every single student commit to their role giving us 120% for the entire workshop.
A HUGE thank you to Nick who truly inspired us and we cannot wait to work with you again in the future.
We are super proud of everyone and look forward to seeing you all tomorrow for our final summer camp day. Let's go out with a bang. Well done everyone!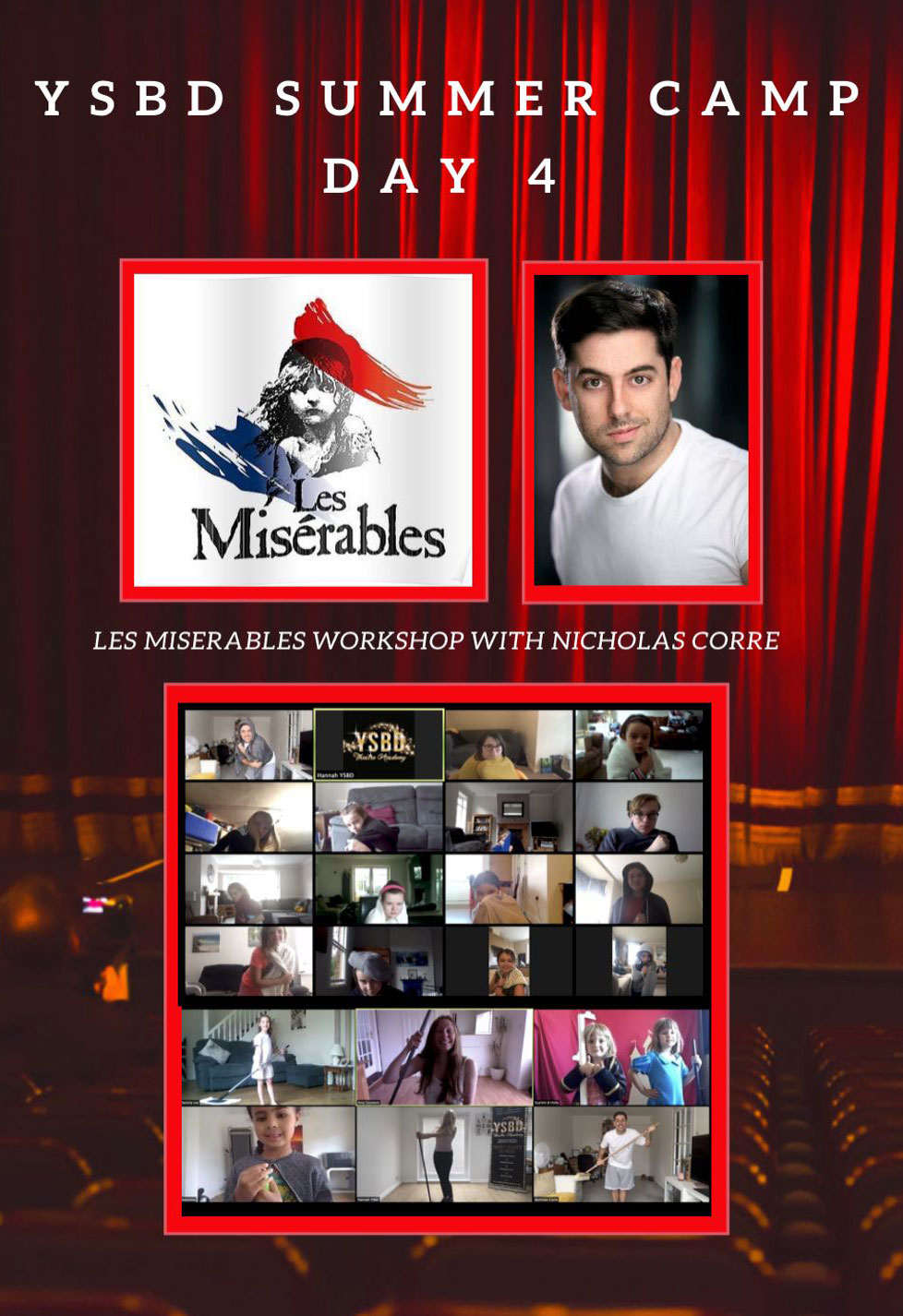 #lesmiserables #summercamp #dream #believe #achieve #attheendoftheday #castleonacloud #sing #westendexperience #summerfun #teamysbd #ysbdfamily