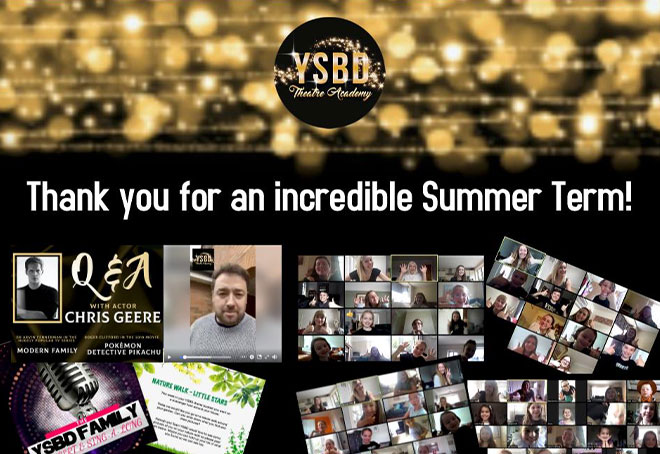 And that's a wrap….
The Summer term at YSBD has come to an end and I don't even know where to begin.
I want to take this time to say some very special thank you's.
Students – This term you have adapted so beautifully to our online training. You have shown us focus, determination, patience and true professionalism. We may not have been in the same room, but your talent truly shone through our screens. Every single one of you has improved week on week and shown growth and maturity in your skills and performances. I am SO proud of you all and it has been an absolute pleasure to teach you this summer term at YSBD! What a super talented family we have!
Parents- We couldn't have done it without you! You have supported us so much, especially during the past few months, and I honestly thank you from the bottom of my heart. It is with your continued support (and zoom technical abilities this term 😛) that we were able to bring a little normality to our YSBD family at such an uncertain time. We will be forever grateful to you.
THANK YOU SO MUCH!
Team YSBD – You are the heart, soul and magic of YSBD! To watch you all deliver your online lessons with such passion and creativity has been inspiring. Not only to me but our students. The ideas and opportunities you have given us have been incredible and I thank my lucky stars that I have the absolute DREAM TEAM at YSBD! You have supported and driven our students to be the best they can be throughout the summer term . Thank you for helping us create even more YSBD memories during a time where there was so much uncertainty. You helped everyone find their spark, a sense of normality and helped keep the YSBD magic alive. I am eternally grateful.
I hope everyone has a wonderful summer holiday and if I don't see you at the summer school I will hopefully see you all in the studios again very soon.
Go team YSBD!!!!
From your VERY proud Principal,
Hannah xx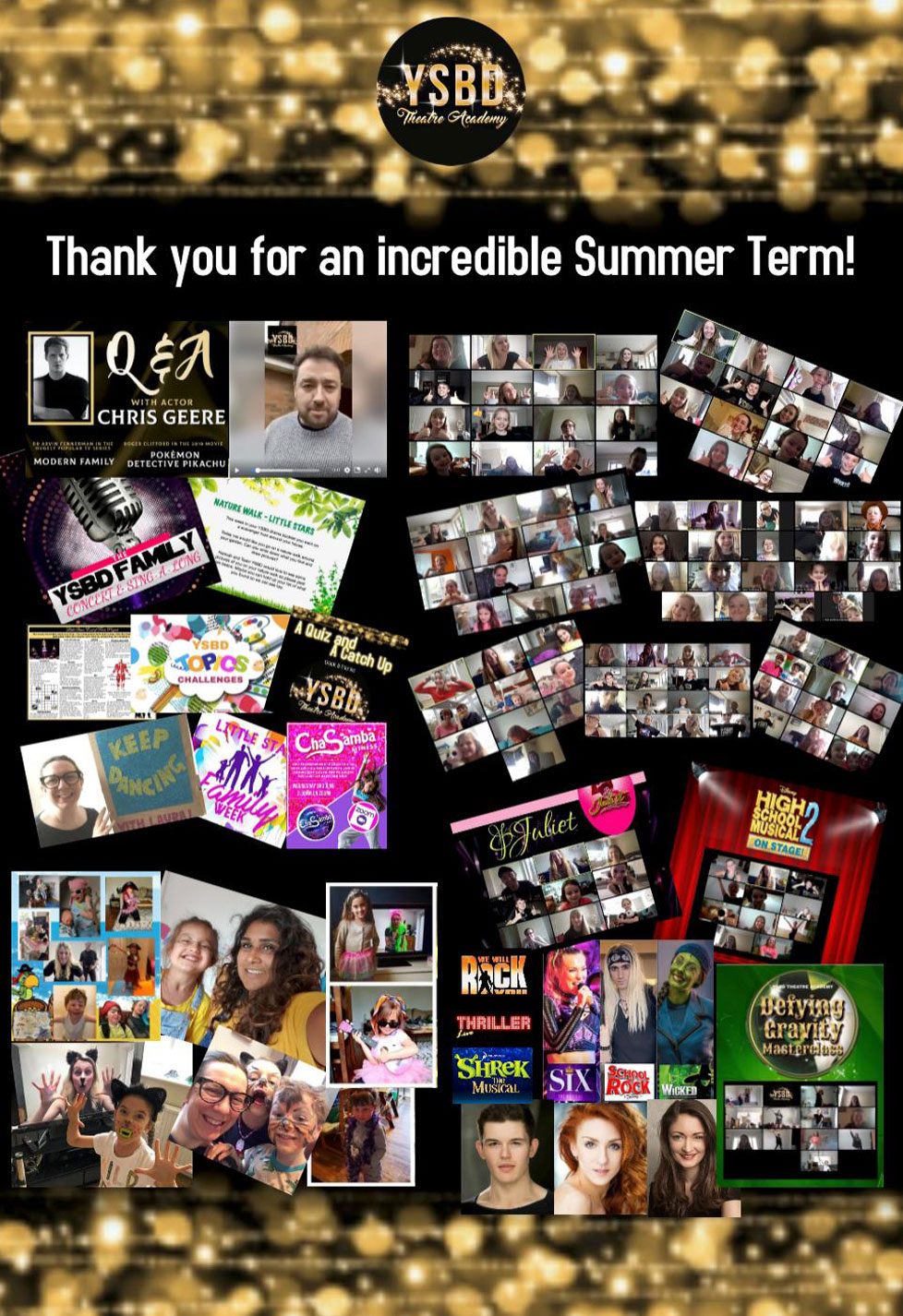 #ysbdfamily #summerishere #teamysbd #proudprincipal #dream #believe #achieve #happyholidays #seeyousoon