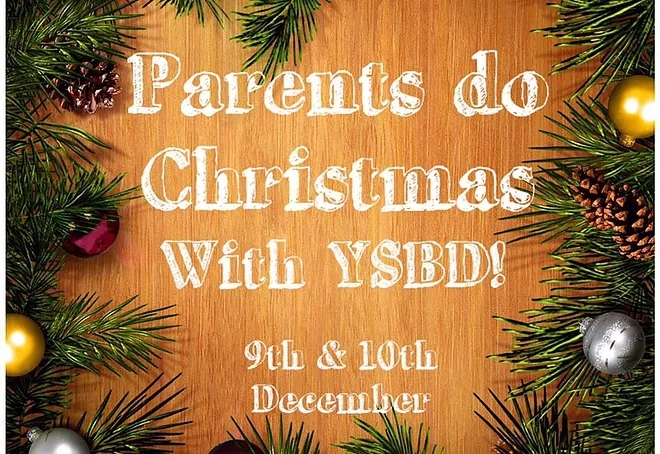 CHRISTMAS AT YSBD 2017
We are delighted to announce that this Winter term at YSBD will be our SKILLS term.
This skills term will see YSBD students performing at the prestigious Manchester Opera House, performing at the Handforth Christmas Light switch on and participating in further workshops with WEST END guest teachers. In classes, students will develop new skills and techniques in each discipline, helping them to grow individually as a performer whilst having lots of YSBD fun. HOWEVER, this year our skills term has a slightly different ending!
We only think it's fair that parents see the new skills developed in class and what better way to do so than parents participating in lessons with the students. So……..
CALLING ALL YSBD PARENTS…
…. On Saturday 9th and Sunday 10th December Little Stars, Main School, Film/TV and Saturday Musical Theatre parents are invited to join in and experience all the fun and YSBD magic your child experiences in class each week.
It's such a wonderful and fun day where parents, students and teachers can laugh, dance, sing and act all together in Christmas jumpers with some festive treats in the breaks. Not to mention Principal Hannah gets some great photos and videos for the website!
It's going to be another AMAZING term at YSBD Theatre academy and we cannot wait to see you all next weekend.