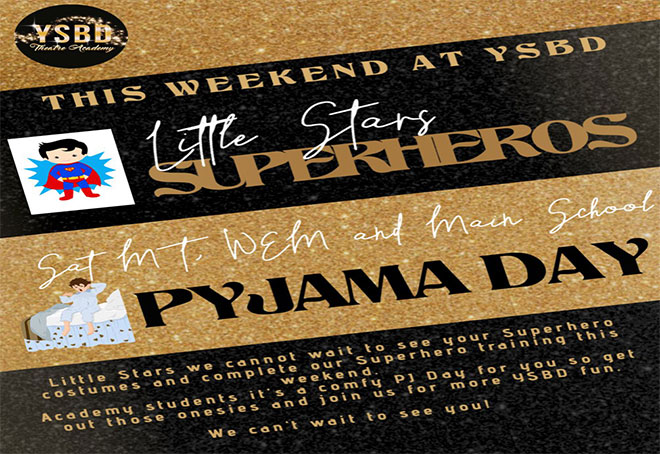 SUPERHERO & PYJAMA DAY THIS WEEKEND!
Little Stars we cannot wait to see your Superhero costumes and complete our Superhero training this weekend.
Academy students it's a comfy PJ Day for you so get out those onesies and join us for more YSBD fun.
We can't wait to see our YSBD family!
#lockdownfun #teamysbd #superheros #pyjamas #fancydress #ysbdfamily #ysbdsupersassemble #supersaturday #sundayfunday