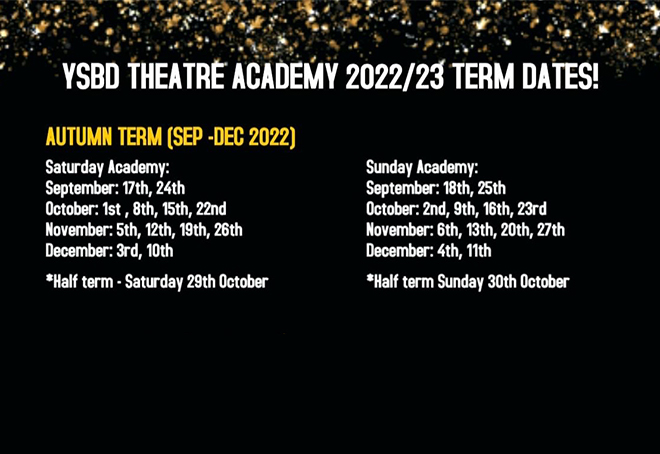 YSBD NEW TERM DATES 2022/2023
Hi Everyone,
I do hope you are having a wonderful week and hope you enjoyed your final Summer term weekend at YSBD.
Classes will now recommence in September for our Autumn term and I hope you all have a fabulous Summer holiday and well deserved break.
I'd like to take this time to thank you for all your support this year too. It has been truly appreciated from the bottom of my heart. We have such a wonderful YSBD family and that is all down to you.
I have emailed the new term dates and prices for the full 2022/23 year at YSBD to everyone this morning. I've included all the show dates to put in your diary for 2023 too (Romiley Forum and West End Masterclass).
We have an incredible Autumn term lined up and cannot wait to see you all again for more YSBD fun.
Big hugs,
Principal Hannah x
*PLEASE CHECK YOUR JUNK IF THE EMAIL IS NOT IN YOUR INBOX. THANK YOU SO MUCH! 😃