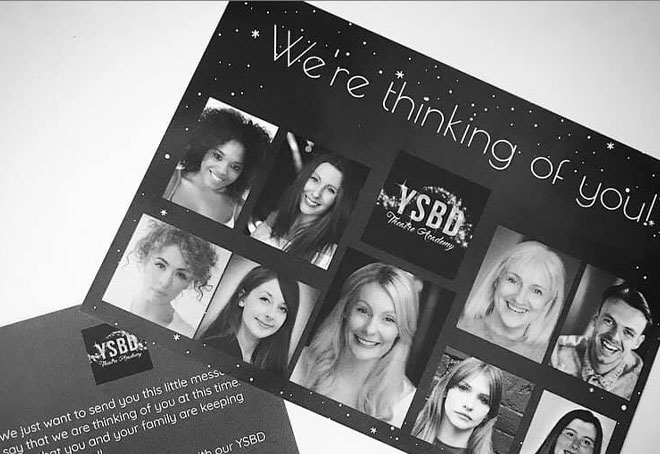 WE'RE THINKING OF YOU!
A huge thank you to our parents and students for your lovely messages, we are so happy that you have received your cards in the post.
Just a little something from Team YSBD to say we are thinking of you at this time and hope you are all keeping positive and well.
Big hugs to you all and remember we will be waiting with huge smiles and open arms to welcome you back to the studio!
We truly love our YSBD family. Xxxx